Sara Goldsby - Director of DAODAS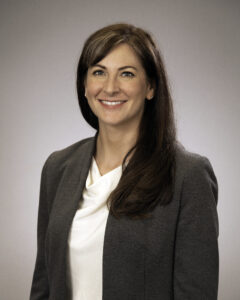 A native of Wyoming, Sara Goldsby was confirmed as Director of DAODAS by the South Carolina Senate on February 8, 2018, after being appointed Acting Director by Governor Nikki Haley in August 2016, then nominated as Director by Governor Henry McMaster in May 2017. As Director, she has led South Carolina's response to the opioid crisis and currently serves as co-chair of the State Opioid Emergency Response Team. Under her leadership, DAODAS has been instrumental in helping local law enforcement agencies employ the use of the emergency overdose antidote naloxone.
With a passion around social determinants of health and access to care, Director Goldsby has worked in legal and dental practices, and hospital case management. She earned her Master of Social Work and Master of Public Health degrees – with an emphasis on health services, policy, and management – from the University of South Carolina in 2015. In 2019, she was named the recipient of the 12th Annual Ramstad/Kennedy Award for Outstanding Leadership in recognition of her support of localized prevention, treatment, and recovery efforts.
In 2021, Director Goldsby was elected President of the National Association of State Alcohol and Drug Abuse Directors.
Office of the Director
Sara Goldsby – Director
Stephen L. Dutton – Chief of Staff
Angela Outing – Human Resources Manager
Jimmy Mount – Public Information Officer – 803.896.5562
Legal/Compliance
David Collier – General Counsel / Division Manager
Finance & Operations
VACANT – Division Manager
 
Prevention & Intervention Services
Michelle Nienhius – Division Manager
 
Treatment & Recovery Services
Hannah Bonsu – Division Manager
Technology, Research & Evaluation
Premal Parikh – Division Manager